Our Work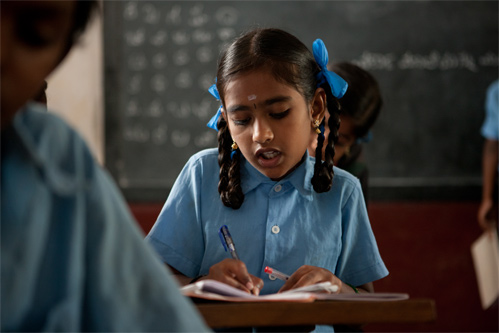 Akshaya Patra operations in Hyderabad, in the state of Telangana, began in October 2008. This centralised kitchen today feeds 54,849 children across 454 schools every day. Being a centralised kitchen, this unit is equipped with state-of-the-art machinery designed to produce huge amounts of food efficiently and while maintaining stringent standards of food safety and quality.
The Hyderabad kitchen like all the other Akshaya Patra kitchen follows strict Food Safety Management Systems to ensure that all the food being cooked and delivered to schools is not just tasty and nutritious, but absolutely safe for consumption. Akshaya Patra goes to great extents to ensure that these safety and quality standards are maintained every day, in every kitchen, and by every member of the staff.
It is due to this dedication towards quality and food safety that Akshaya Patra has succeeded in sustaining this mid-day meal programme. By earning the trust of the Central and State Government, corporate partners and individual donors through transparency in the financial and operational processes and accountability in safety and quality Akshaya Patra continues to move towards its mission of feeding 5 million children by 2020, and one day ending classroom hunger in India.